Here are a few of my favorite things.
Snack Attack Options!
Quick Grab and On the Go options for my AIP peeps!
Click the image below to check out all the shelf sustainable options at ShopAIP!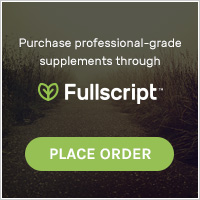 Which supplement lines do I use?
Targeted supplementation is an important part of nutritional therapy. Modern farming practices have lead to the nutrient depletion of our soils and foods.  Because of this our bodies are often lacking the vitamins and nutrients required for proper function. 
 Feel free to browse through my professional-grade supplement dispensary. 
I went 46 years not liking beef! But it wasn't the beef, it was the grain that was fed to the cows!
I absolutely love my Butcherbox! My husband still can't believe it when he sees me enjoying a juicy steak!
It comes to our house every month, no muss, no fuss!
There is no contract, so give it a try!
We LOVE IT!
Get your wellness foods delivered right to your door!
I live in a small town so I am often limited when it comes to finding the products that fit my lifestyle choices.
We have been members of Thrive Market for a couple of years now. We save so much $.
Its not just the savings, it's the auto-ship! I put our regular purchases on a monthly delivery! 
The savings is real and I have never had to return an item due to poor packing!
Frozen Food Delivered!
I adore this company! You can choose individual items or bundles! I have even had them delivered to my hotel room! Just heat and serve!


Best noodles ever!
Made from the Konjac root, these noodles are not only low carb and great for Keto, also GF, and grain free! That works for Paleo!

This is a must! Having those Grab-N-Goes makes all the difference when you are invested in an autoimmune healing protocol like AIP. ShopAIP offers a wide selection of AIP foods during the elimination phase.
This is your new guilt free stir fry!
Soy Free and Gluten free! Traditional soy sauce is made from wheat! I use this almost daily! No swollen joints with this soy sauce replacement!

Cream cheese and Sour Creams made from Almond milk!
These are delicious. I stay away from the flavored yogurt, too much sugar. But the unsweeted plain yogurt tastes and feels just like sour cream! The cheese spreads are great to mix into foods, plop on salads or spread on healthy crackers.